Attorney Daniel C. Hunter IV
Decades of Experience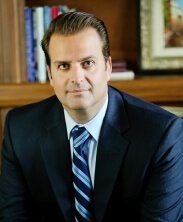 Attorney Daniel C. Hunter IV began his college education at Brigham Young University, where he graduated with a Bachelor's Degree majoring in Portuguese with an English minor. After this, he graduated in 1998 from the University of San Diego, School of Law and was admitted to the Utah State Bar that very same year.
The following year, Mr. Hunter was admitted into the California State Bar. Since the year 2000, he has worked hard to maintain both of his licenses in each state, providing legal services to residences of both Utah and California.
Experience
After graduating with his law degree, Mr. Daniel Hunter worked as a litigator with Smith Chapman & Campbell. From there he was hired as an in-house counsel for one of premier after-market computer memory manufacturers in the world, Viking Components, Inc. His job at the company involved negotiating and drafting domestic and international contracts, as well as managing any company litigation. In addition, he worked to protect the company's intellectual property portfolio, which involved both patents and trademarks.
During his time at Viking, he also worked to revise their procedures and company policies related to human resources and unemployment claims. In 2001, he left the company to work for a private practice, Ostergar Law Group, P.C., where he became a partner in 2006, renaming the firm Ostergar Hunter Law Group.
Eventually in 2011, the firm dissolved, leaving Mr. Hunter to start his own firm, The Hunter Law Group, where he now currently practices business and family law in Orange County, CA.
Achievements
After completing a nationally broadcast radio tour on various divorce matters, Attorney Hunter was asked to take part in co-authoring a book called "A Cup of Coffee with 10 of the Top Divorce Attorneys in the United States." The book was written with the intent to use 100% of the proceeds as a donation to Kiwanis, a well-known charity organization that would distribute the funds to families and children in need.
Just one day after launching the book on Amazon, the book achieved the #1 spot for Family Law, #1 Marriage Law and #5 for Law, under the "Amazon Best Seller" category. This also identified Attorney Hunter as a "Best Selling Author" on Amazon. All of the royalties from this book are going straight to Kiwanis. Purchase your own paperback copy from Amazon here!
In 2016, Expertise highlighted Attorney Hunter as one of the top 20 experts out of hundreds of divorce lawyers in Anaheim.
What Clients Have to Say
Simply stated, there is no other attorney I would trust in Orange County to handle my Family Law needs. Mr. Hunter and his firm are absolutely the best!
Read more testimonials here!
---
Do you need guidance in a family law matter? Contact The Hunter Law Group to schedule a consultation today and get started on your case!
---
Related Pages