Family Law Attorney in Orange County
Premiere Legal Representation in Mission Viejo, CA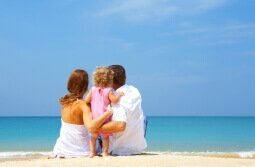 Family law is an area of law that deals with various family matters, such as marriage, dissolution of marriage, child custody and various other issues. An attorney who is experienced in family law can also assist individuals with problems related to divorce.
Some of the more contested issues that arise in divorce include child custody, child support and visitation, among others. If you are facing issues related to divorce, you may greatly benefit from the legal assistance of a top Mission Viejo family law attorney from The Hunter Law Group .
For top level family law representation in OC, call The Hunter Law Group today!
Areas of Practice
There are many different legal issues that fall under family law, including:
Effective Family Lawyer in Orange County
At The Hunter Law Group, we strive to provide excellent legal services for our clients. Our Mission Viejo family law attorneys' have 30 years of combined extensive experience with various family law issues, as well as divorce, has allowed our firm to help dozens of Orange County residents with their family law issues. We are intent on providing representation that will achieve the best possible scenario for you and your children.
If you are searching for a Mission Viejo divorce firm that can assist with the divorce process, contact The Hunter Law Group today at (888) 844-9281.
Confidential case evaluation available.

Helping Draft a Strategy To Help You Move Forward
Working With Our Professionals at Hunter Law Group
Giving You One-On-One Advice

When you schedule your initial consultation with our firm, you'll be able to speak directly with one of our experienced family law attorneys and begin discussing the specifics of your case.

Helping You Write The Next Chapter

We're committed to helping you move on with proactive legal solutions to help resolve a wide range of family law related concerns. To learn more, we recommend reaching out to our offices to schedule a consultation.

Decades of Legal Experience

Our team of legal professionals have a strong understanding of family law and the various elements that can affect your divorce, child support, and post-divorce agreement.

Customized Legal Solutions

At Hunter Law Group, we take our time to get to know you, your case, and the specifics of your situation to better provide legal solutions tailored to your specific case or legal concern.