Orange County Fathers' Rights Attorney
Defending the Rights of California Fathers
According to California Family Code, you would be presumed to be the father of a child born within a marriage or within 300 days of the end of a marriage. If your child is born outside of marriage, then you may not have legal rights over the child. While this can mean that you will not be court-ordered to pay child support, this also means that you cannot claim right to child custody or visitation rights. If you want to preserve your rights as a father, you have to take legal action, and there are a number of ways this can happen.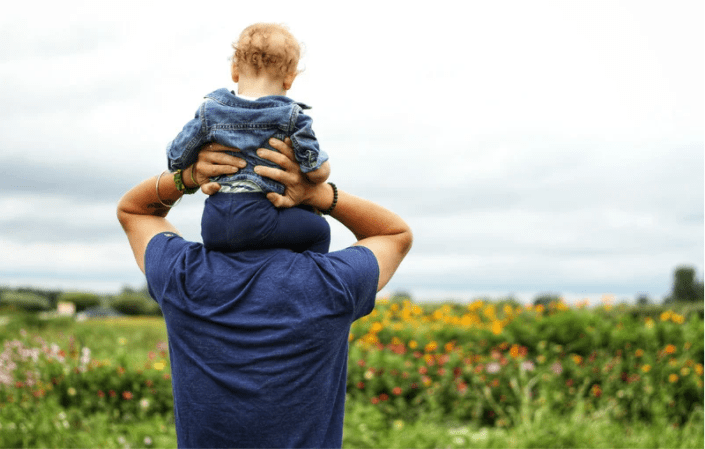 How Can I Obtain Fathers' Rights in CA?
An unwed father cannot be a legal parent without filing a Declaration of Paternity with a court.
If you married the mother after the child's birth, you can still have the rights of a father if you voluntarily signed your name as the father on the birth certificate of the child.
You would also be legally considered the father if you voluntarily pledged to or are ordered to pay child support.
At the birth of a child born out of wedlock, there is a chance for both parents to voluntarily sign a declaration of paternity before witnesses, which establishes legal parenthood for both parties. If you need to establish paternal rights at a later date, you may be able to declare yourself the natural father of the child with the mother's consent, or if she decides to put the child up for adoption. If you are present at court to bring an action of declaring paternity, you have the right to a paternity test. Then you can take the next steps to be legally declared the father, with its attendant rights and duties. With something this important, you do not want to work without skilled legal counsel.
If you need help asserting your rights as a father in California, call The Hunter Law Group today. Our top-tier Fathers' Rights lawyer has the experience you need!
Experienced Mission Viejo Father's Rights Lawyer Can Help You with Your Paternal Rights
For over more than 30 combined years, The Hunter Law Group has been committed to finding the best solution for families, and we are especially dedicated to achieving what is best for the child. Most courts realize that it is usually best for a child to be with both natural parents, and if this is your case, then we will passionately fight for you to retain your full parental rights.
Let us help you successfully navigate the pertinent legal matters, especially when the matters closest to your heart are involved. Family lawyers at our firm can help safeguard your child's future. We offer a case evaluation to help you get started. If you have any further questions and want to reach a skilled advocate devoted to your family's best interests, do not hesitate to contact The Hunter Law Group today!

Helping Draft a Strategy To Help You Move Forward
Working With Our Professionals at Hunter Law Group
Giving You One-On-One Advice

When you schedule your initial consultation with our firm, you'll be able to speak directly with one of our experienced family law attorneys and begin discussing the specifics of your case.

Helping You Write The Next Chapter

We're committed to helping you move on with proactive legal solutions to help resolve a wide range of family law related concerns. To learn more, we recommend reaching out to our offices to schedule a consultation.

Decades of Legal Experience

Our team of legal professionals have a strong understanding of family law and the various elements that can affect your divorce, child support, and post-divorce agreement.

Customized Legal Solutions

At Hunter Law Group, we take our time to get to know you, your case, and the specifics of your situation to better provide legal solutions tailored to your specific case or legal concern.