After taking part in a national radio broadcast regarding various divorce topics, Attorney Daniel C. Hunter, IV received an invitation to co-author a book titled, A Cup of Coffee with 10 of the Top Divorce Attorneys in the United States.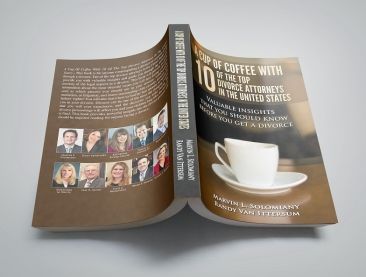 This book is being published in an effort to raise funds for children and many deserving families throughout the world, with 100% of the proceeds donated through Kiwanis. This organization has an exemplary reputation, having even partnered up with UNICEF with certain programs.
Attorney Hunter is asking for you to help him raise money for Kiwanis, by purchasing the aforementioned book when it launches from Thursday, June 5th at 9:00pm-12:00am EST. Please purchase during this timeframe only. Together with our partners, we are trying to achieve best seller status on Amazon, which would mean that the book would get picked up through other distributors, ultimately resulting in more money for Kiwanis.
Please join Attorney Hunter in making this a success, by simply going to Amazon and ordering a copy of the book here, on Thursday, June 5th anytime between 9:00pm-12:00am EST.
We thank you in advance; it means the world to Attorney Hunter and all involved in this project. We are excited to see how much will be raised for families in need through this project.
UPDATE from 6/6/2014:
Just one day after the launch of the book, Attorney Hunter achieved status as a "Best Selling Author" on Amazon. In the Amazon Best Seller category, the book ranked #1 for Marriage Law, #1 for Family Law, and #5 for Law, on Amazon, and was identified as one of the Hot New Releases. Out of 7,000,000 books on Amazon the book ranked #661 in sales yesterday. Thank you to those who purchased for helping make this a successful fundraiser for Kiwanis.