Uncontested divorces are proceedings in which both parties have reached a mutual agreement of how to resolve the issues at hand, such as division of property and child support. These proceedings can be done through mediation. The uncontested divorce is far less time-consuming and expensive than the contested divorce—and more importantly, it can be less stressful. In order to prepare for your uncontested divorce hearing, there are many things you need to keep in mind.
A judge will preside over your uncontested divorce hearing. For the hearing, you will need: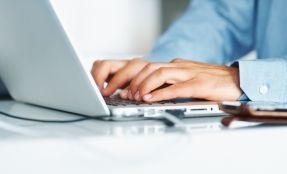 A corroborative witness to answer basic questions about your divorce. You should be able to trust the person you choose.
Copies of all the necessary documents for your divorce, including your marriage certificate
Any pertinent court orders
As with all legal proceedings, it is recommended you obtain a qualified divorce lawyer who can help make sure you follow the necessary process during an uncontested divorce.
Show Up to Court Knowing What You're Going to Say
There is no reason to be nervous during your hearing: you should prepare for the questions beforehand. The judge will ask you questions about what occurred during your marriage, why you are seeking a divorce and what are your desired wishes for the divorce. Contact an attorney for more information about the proper behavior for a courtroom hearing, and how exactly to proceed in an uncontested divorce.
Get a Mission Viejo Uncontested Divorce Attorney
When filing for divorce, you may not know what the necessary laws and regulations proceedings entail, or even necessarily have an idea of the outcome you want to achieve in your divorce. Even a seemingly simple uncontested divorce still involves some legal complexities, and it is smart to have a lawyer to handle those legal complexities. At Hunter Law Group, Orange County family law attorney Daniel Hunter has helped a number of Californians navigate the divorce process and figure out their goals.
Contact our firm today or fill out our online form for a free case evaluation. Do not go into a divorce alone—we can help!